Putting the spring back in your step
When there's an issue with your garage door springs, look no further than Adams Door. We're the professional company you can count on to assist you 24 hours a day, 7 days a week. When you need us, we deliver.
Garage door spring repairs can be dangerous to those without extensive training. A torsion spring in your garage door generates energy by being wound around a shaft, which can lead to severe cuts and falling doors if the spring breaks. We strongly recommend turning to professionals for this repair, and we guarantee that we'll get the job done right.
Same day service for your convenience
A broken garage door spring in the morning can ruin your entire day.
Adams Door technicians understand this frustration, and we do everything we can to get your day and your garage door back on track. Des Moines homeowners have trusted us as their garage door experts for over 40 years, and we guarantee we will get your door moving again in a timely manner.
Once you fill out your information, we dispatch a trained professional to your location as soon as possible, with the promise of impeccable customer service and a solution to your issue.
You should not operate your garage door using an automatic operator if you have a broken spring.
Even if it is just one spring, you risk significant damage to both the operator and the door itself. Not to mention, if other parts break it puts you and your door in substantial danger.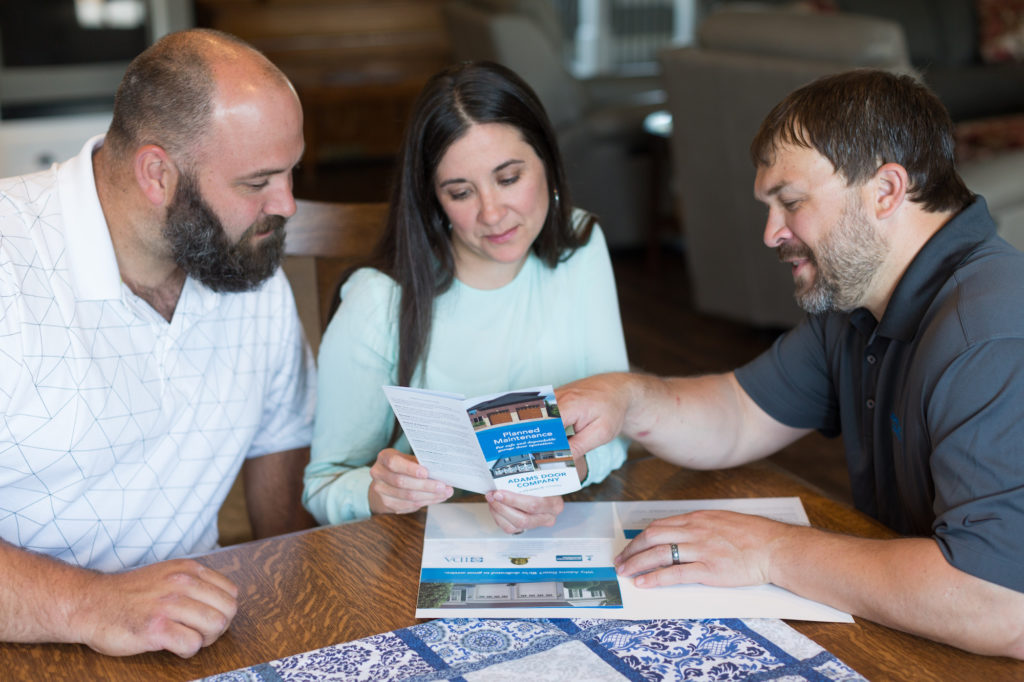 Give your home's look the lift it deserves
Experience our unmatched service and discover the latest in garage door technology, including styles and materials you won't find anywhere else in Des Moines.
Have Questions?
Contact us with any questions you have about purchasing a new garage door in Des Moines.
Ready to serve when you need us
Adams Door is a full-service garage door company in Des Moines that's dedicated to providing the people of Central Iowa with long-lasting garage door solutions.
Our garage door specialists are experienced, professional, personable, and prepared to provide same-day service to help you overcome any problem your garage door may face.
Every one of our team members is carefully trained and never subcontracted. We understand it's a privilege to work in your home, and it's our promise to show you, your home, and your time the respect they deserve.