Nothing throws off your day like faulty home technology
Your garage door's keypad is a useful tool, but when it's on the fritz it can be a massive headache.
At Adams Door Company, we're here to help whenever your door's keypad is defective. We service thousands of customers in Central Iowa each year, and our skilled technicians can repair any brand, make or model. Skip the headache and call us for friendly, professional, same day service.
Trust the experts for your repair
Fixing or programming your garage door keypad or remote is a hassle if you're not a properly trained professional.
Our top priority at Adams Door Company is the safety of our customers, and because of that we recommend hiring an expert to avoid any unnecessary danger. The highly trained technicians at Adams Door can take care of your keypad and/or remote programming, making sure the job is done right the first time.
Once you fill out your information, one of our technicians in Des Moines will be on their way to you shortly. We're dedicated to quality customer service, and we'll ensure that all of your garage door programming needs are met in a professional and timely manner.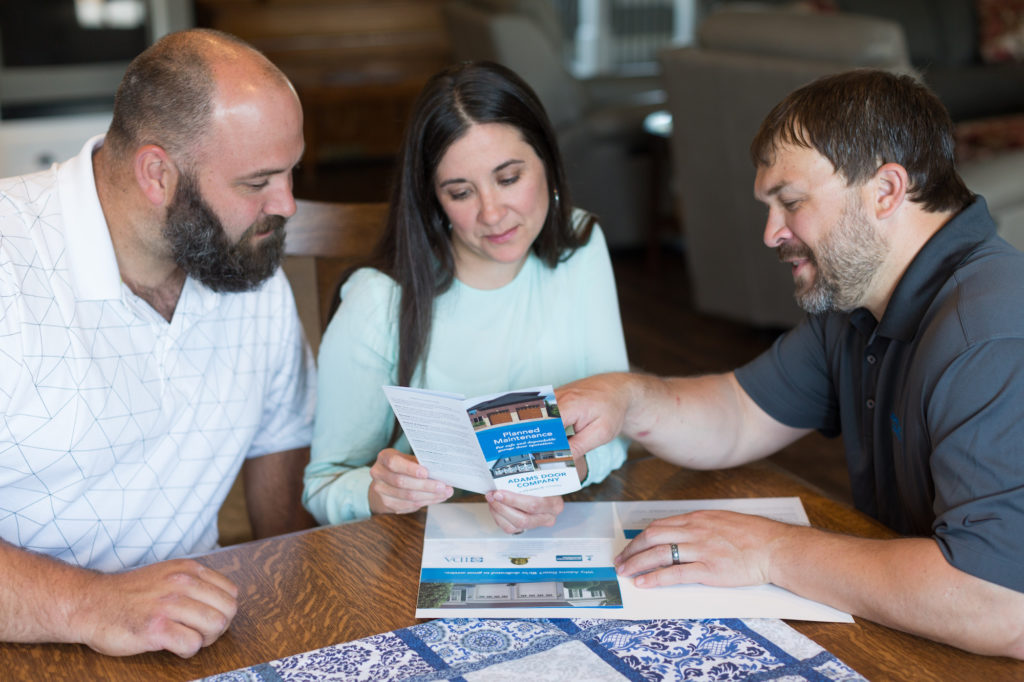 Give your home the lift it deserves
Experience our unmatched service and discover the latest in garage door technology, including styles and materials you won't find anywhere else in Des Moines.
Have Questions?
Contact us with any questions you have about purchasing a new garage door in Des Moines.
Ready to serve when you need us
Adams Door is a full-service garage door company in Des Moines that's dedicated to providing the people of Central Iowa with long-lasting garage door solutions.
Our garage door specialists are experienced, professional, personable, and prepared to provide same-day service to help you overcome any problem your garage door may face.
Every one of our team members is carefully trained and never subcontracted. We understand it's a privilege to work in your home, and it's our promise to show you, your home, and your time the respect they deserve.