garage door repair in Des Moines
Here to provide Des Moines homeowners with industry-leading service.
Adams Door Company has worked hard over the last 40+ years to earn a stellar reputation for our excellent service.
We are a local company backed by national buying power and support, and we use that power to bring premium garage door repair services all across Central Iowa. We are available to serve your garage door 24/7 through our emergency service line, and we excel at providing same day service.
Our garage door repair services are comprehensive and cover virtually any issue you may have. We guarantee that we can keep your door safe and functional for the entire family.
Garage Door Repair
With emergency service available 24 hours/7 days a week/365 days a year, a problem with a faulty garage door or door component doesn't have to stop your day.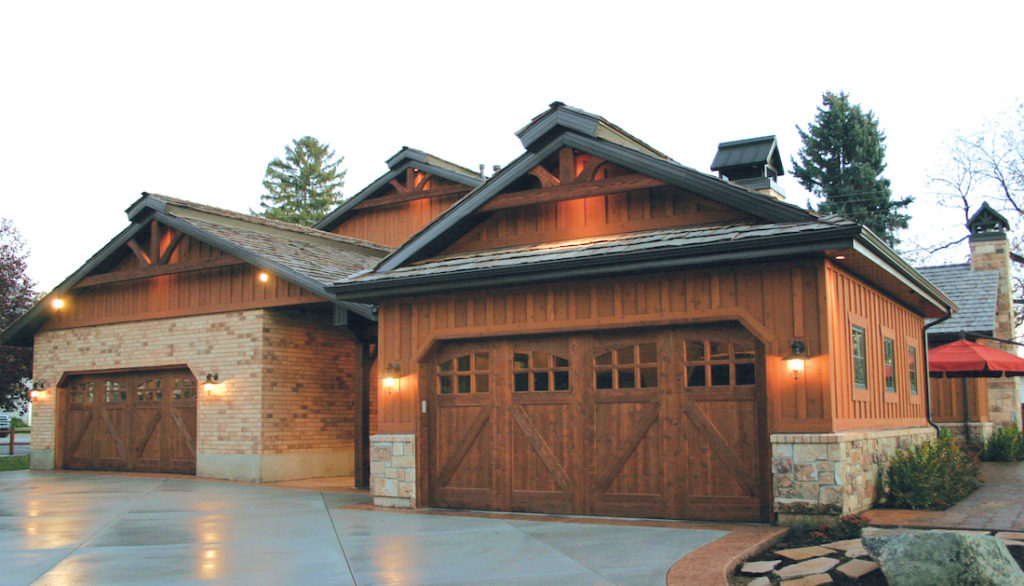 Garage Door Spring Repair
Weakened garage door springs can cause major issues over time. As the leading spring expert in the Des Moines metro, we're ready to help with all things springs.
Garage Door Opener Repair
A broken garage door opener shouldn't keep you stuck. If your garage door won't open, a member of our repair team is standing by to help today.
Planned Maintenance
Don't ever fret about a broken garage door again. With our planned maintenance program, we'll nip any problems in the bud before they become inconvenient headaches.
Additional Repairs & Services
Garage Door Installation
Adams Door makes it easy to purchase and install a new garage door, all the way from beginning to end. Not only that, we'll get rid of your old model for you! We take pride in conducting professional and courteous service that's designed to educate you every step of the way. 
Electric Garage Door Openers
Closing your garage door safely and efficiency is critical for the safety of your family and home. Our electric garage door opener experts are highly trained in diagnosing issues and making any necessary repairs. We provide thorough inspections of the entire opener, from the attachment to the mounting.
Repair All Brands of Existing Openers
Adams Door Company carries a wide variety of parts, and we will gladly repair and service any brand of garage door opener!
Garage Door Torsion Spring Replacement
A torsion spring is one of the most crucial parts of your garage door, but it can also be one of the most dangerous. The torsion spring winds around a shaft to generate enough energy to lift your door, but presents the hazard of flying metal or a flying door. Leave this repair to our highly trained technicians who know the proper repair techniques to keep your springs from damaging your possessions or injuring your family.
Repair Off-Track Garage Doors
A garage door off its track can put your family's safety at risk if it's not taken care of. Off-track garage doors may eventually collapse, so it's imperative to call an expert for repair. Adams Door is able to expertly service and restore any rollers that aren't on their guide track properly.
Repair Sagging Garage Doors
Your home's garage door may go through a natural shifting process as it and your home age. Occasionally, it is necessary to realign your door, and our technicians can do the job. They can inspect your garage door opening for damage, and adjust as necessary.
Garage Door Panel Replacement
Whether it's harsh weather, the natural aging process, or even an accident around the house, replacing a single panel or section of a garage door is a common fix for many of our customers. In many cases, Adams Door technicians can solve the issue and prevent our customers from having to buy an entirely new door, saving you time and money!
Garage Door Roller Replacement
Garage door rollers (wheels) that are functioning properly will help to keep your garage door running quietly and efficiently. If a wheel does leave it's tracks, our experts can make a quick and easy replacement or upgrade to your door's rollers.
Garage Door Cable & Broken Spring Replacement
Essential garage door cables and springs, which are made of steel, are often packaged together. However, many homeowners don't know just when the proper time to replace them is. That's why it's important to monitor rust, wear, or other damage to ensure a smooth running door. And if you do need help, our technicians can provide a thorough inspection and expert recommendation on repair or replacement.
Garage Door Tune-up, Safety Inspections, & Preventative Maintenance
As with anything else around your home, it's important to practice preventative maintenance. Catching small issues before they become a bigger headache can help add to your garage door's life, which saves you time and money. Adams Door can provide friendly and professional inspections annually, as well provide you with a full evaluation complete with recommendations for your door. 
Wireless Keypads
For the untrained homeowner, troubleshooting any programmatic issues or physical damage to a wireless keypad can be confusing. Adams Door experienced technicians can reset and/or repair these tools to help your door run smoothly and efficiently in the long term.
Additional Remotes
Need additional remotes? Our service technicians can program a new remote opener to sync with your garage door.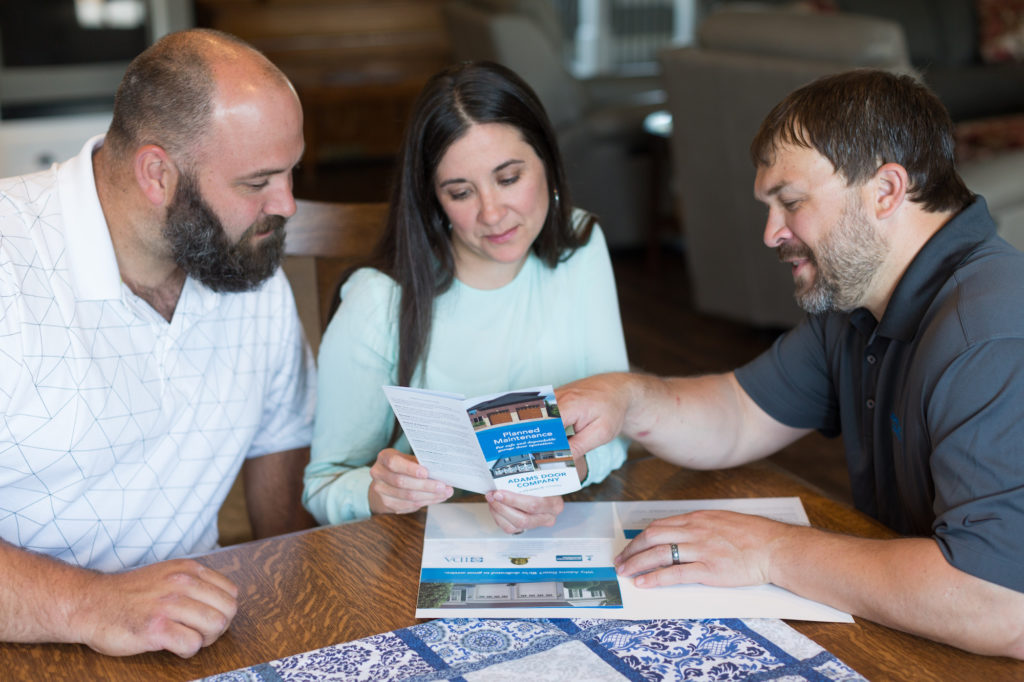 Give your home the lift it deserves
Experience our unmatched service and discover the latest in garage door technology, including styles and materials you won't find anywhere else in Des Moines.
Have Questions?
Contact us with any questions you have about purchasing a new garage door in Des Moines.