Trustworthy garage door repair, service, and replacement in Johnston.
It takes more than just incredible service to prove our worth to the people of Johnston.
That's why we guarantee superior customer service and innovative solutions to everything doors in your home. We aren't just here to install or repair a garage door—we're here to build a lasting relationship.
Dedicated to delivering high-quality service to every customer.
We don't just offer the widest selection of top-quality garage doors and accessories in Johnston. We also have one of the best warranties in the industry.
If you're looking for garage door repair, total replacement, or anything else, turn to your neighbors at Adams Door Company for the best experience in the business.
Service Area
Johnston, IA
Anytime Service Number
Residential Service Hours
Emergency Service Available 24/7
Monday – Friday
7:00 AM to 5:00 PM
About this Area
Proud to serve our Central Iowa neighbors.
When you get in touch with Adams Door Company, you're talking with a fellow resident of Central Iowa. We are proud to serve our friends, neighbors, and community, and we believe the best way to serve a community is by being a part of it. Our staff believes in helping their fellow Central Iowa community members and educating them through the installation or repair process. That's part of why we've been trusted garage door experts in Des Moines for more than 40 years.
Repair & Services
Garage Door Repair & Services Available in Johnston, IA
Our Products
Products Available in Johnston, IA
Great customer service is predicated on finding solutions to your problems in a timely matter, not just doing the job and leaving. Adams Door helps the people in Johnston by coming up with creative fixes to your issues, while respecting both your time and budget.
Ready to serve when you need us
Adams Door is a full-service garage door company in Des Moines that's dedicated to providing the people of Central Iowa with long-lasting garage door solutions.
Our garage door specialists are experienced, professional, personable, and prepared to provide same-day service to help you overcome any problem your garage door may face.
Every one of our team members is carefully trained and never subcontracted. We understand it's a privilege to work in your home, and it's our promise to show you, your home, and your time the respect they deserve.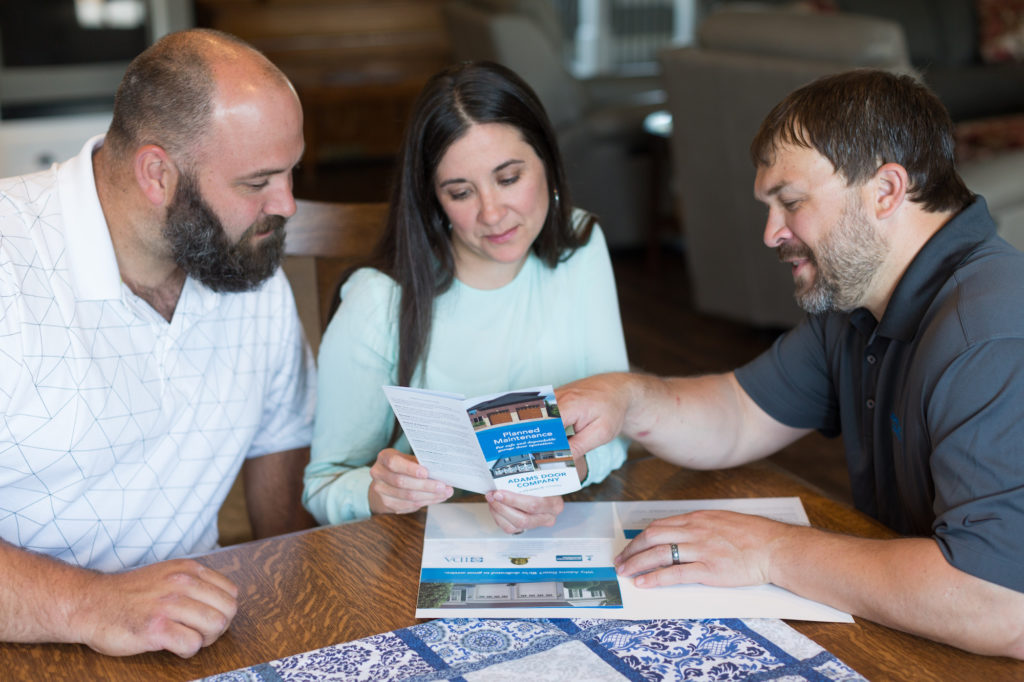 Give your home's look the lift it deserves
Experience our unmatched service and discover the latest in garage door technology, including styles and materials you won't find anywhere else in Central Iowa.
Have Questions?
Contact us with any questions you have about purchasing a new garage door in Des Moines.