Less is more with modern style garage doors
The beauty of modern garage doors in Des Moines is their ability to complement a vast array of home styles while offering premium functionality, contemporary styles and security.
Available in a variety of materials with customization of door feature that are sure to please, you can't go wrong when choosing a modern style.
Embrace the clean lines and classic function of modern architecture with a sleek modern style garage door from the experts at Adams Door. We will work tirelessly to ensure you are 100% satisfied with your door and our service.
Ready to serve when you need us
Adams Door is a full-service garage door company in Des Moines that's dedicated to providing the people of Central Iowa with long-lasting contemporary garage door solutions.
Our garage door specialists are experienced, professional, personable, and prepared to provide same-day service to help you overcome any problem your garage door may face.
Every one of our team members is carefully trained and never subcontracted. We understand it's a privilege to work in your home, and it's our promise to show you, your home, and your time the respect they deserve.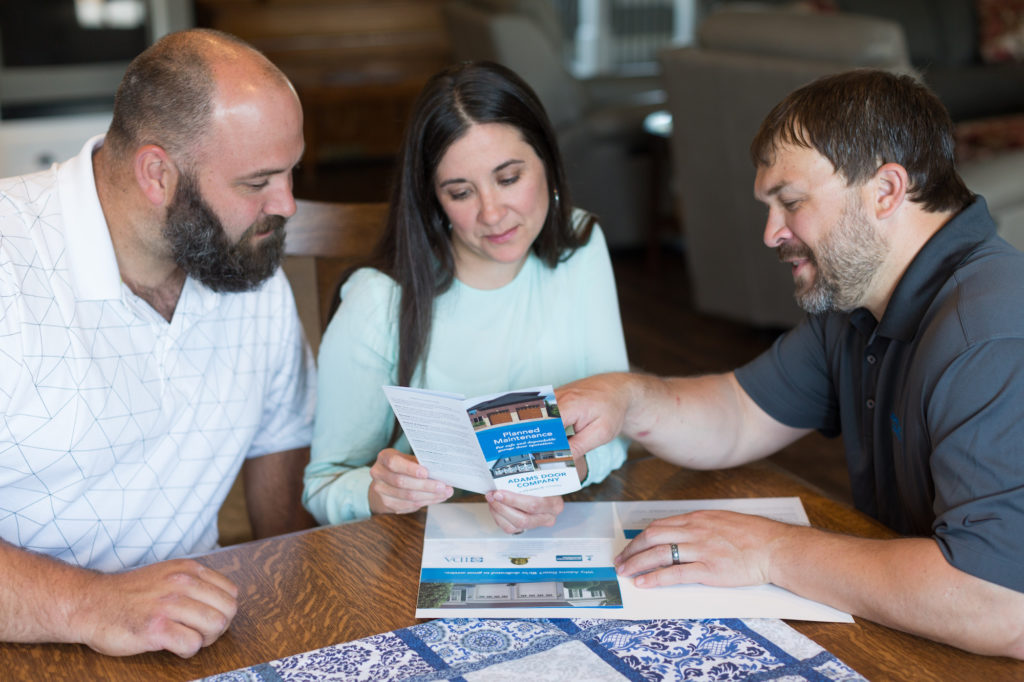 Give your home's look the lift it deserves
Experience our unmatched service and discover the latest in garage door technology, including styles and materials you won't find anywhere else in Des Moines.
Have Questions?
Contact us with any questions you have about purchasing a new garage door in Des Moines.